---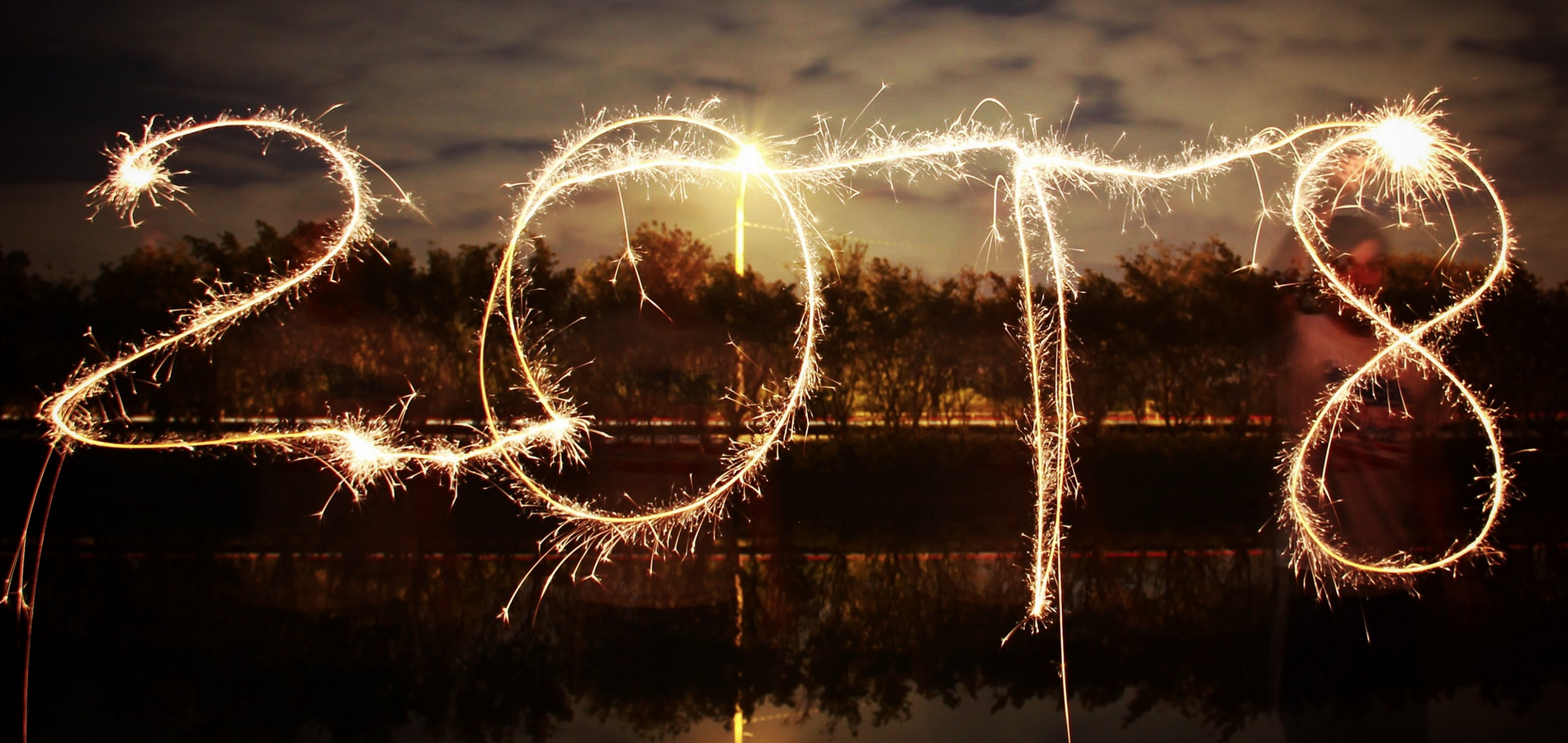 Jew in the City's Top Ten Posts of 2018
2018 has been an amazing year for Jew in the City, with more eyes on our content, more impact made from our great reporting and more negative associations broken down about Orthodox Jews. Do you enjoy and appreciate our articles? It is not too late to contribute to our annual campaign!
Here are 2018 Top Ten Posts:
10. Nissim Black: The Famous Rapper Who Tried Every Religion Then Became A Hasidic Jew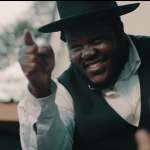 Nissim Black has an impressive yichus (lineage), but not the most typical of a hasidic Jew. His grandparents were musicians who worked alongside Ray Charles and Quincy Jones. His parents were successful rappers in their own right. Black relates that music was always a part of his journey, even as Judaism was in the background. "I grew up in Seward Park… which was actually an [Orthodox] Jewish neighborhood." Black was always entertaining the family. Known as "D. Black," he recorded his first professional record when he was 13-years-old. When he was 15, he received international attention. Rapping in the style of Jay Z, Biggie and Tupac, he worked alongside Macklemore and performed with Nas. "My whole life was towards this…I guess some of it paid off."
9. Orthodox Jewish Men Must Avert Their Eyes in Respectful Ways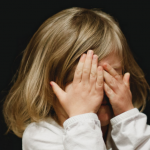 When I was 13 years old, my family took our first trip to Israel. We were not the least bit observant in those days. It was the first time I ate kosher food for a sustained period (by default), the first time I saw a mechitzah (divider) when we when to the Kotel, and the first time I was around a LOT of religious Jews. I didn't actually exchange any words with these people. My first conversation with an Orthodox Jew didn't occur until I was 16. But I walked passed a bunch, including on our trip to the Old City of Jerusalem. Around all of Israel we had worn clothing that was typical for secular women in hot temperatures, but our tour guide had warned us to wear pants and covered shoulders in the Old City to be respectful of the religious populaiton. (It should be noted that because of the skin gap, women are expected to show more skin in most social settings than men are which is a serious gender inequality that much of the world just accepts as "normal" while Orthodox Judaism believes in equality in this space.)
8. Can You Be Buried in a Jewish Cemetary With Tattoos?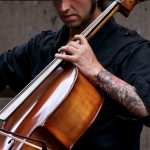 Dear Jew in the City, Ex-Knicks player Chris Smith converted [to Orthodox Judaism] and the NY Post said he can't be buried in a Jewish cemetery with his tattoos – is that true? Thanks, Alexander / Dear Alexander- Is which part true? That a former basketball player converted? I hadn't heard. That the Post made such a statement? I have no idea beyond your say-so. That Jews with tattoos can't be buried in Jewish cemeteries? That part I can say definitively is untrue.
7. Haredi Mother of Five Wins Fastest Israeli Female at Jerusalem Marathon!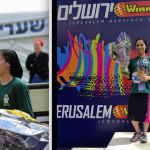 Beatie Deutsch, the Haredi Jewish mother of five who made headlines when noticed by George Takei, Business Insider and more for running the Tel Aviv Marathon while 7.5 months pregnant, made history again by winning the top spot by Israeli women competing in the Jerusalem Marathon. Deutsch is still in shock. "I knew I had a shot at it, but it actually happening was crazy. I was trying to go for 3:20 and I finished with 3:09 – my best time ever." Jerusalem is known for having the hardest course out of any in Israel. "I really feel like Hashem was carrying me through the entire time."
6. Why Don't Orthodox Jews Shake Hands?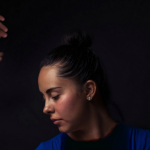 Hi Jew in the City- Why don't Orthodox Jews shake hands with members of the opposite sex? Thank you, Lloyd / Dear Lloyd- This is a slightly-loaded question in that it makes a number of assumptions and you're going to meet people who may not live up to those expectations. I agree with the basic premise, though: as a general rule, observant Jews do not shake hands with members of the opposite sex.
5. Jew in the City is No Longer Breaking Down Stereotypes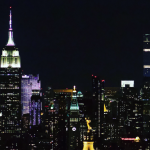 In 2007, I founded Jew in the City with the mission of breaking down stereotypes about religious Jews and offering a humorous, meaningful look into Orthodox Judaism. I was raised with numerous negative ideas about Orthodox Jews, but in my teens, when I actually started meeting them in real life, they were so different than what I had grown up believing.
4. Chris Smith: From the NBA to Orthodox Judaism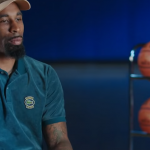 "Coming out of college, going to the NBA was my all-time goal, and Judaism brought me back on that high." This video about former NBA player Chris Smith's journey to Orthodox Judaism inspired so many of our viewers this year.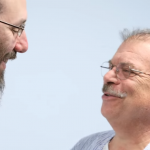 What does a 68-year-old Conservative Jewish man from Cranford, New Jersey have in common with a 42-year-old Hasidic man, originally from London? A kidney. Grab your tissues and see how kindness can break down barriers between communities.
2. Orthodox Jewish Teen Makes History With "Chopped: Whiz Kid Cooks" Win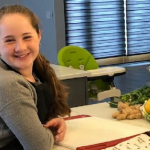 While Orthodox Jewish women being relegated to kitchen is an oft-repeated barb, for some religious young ladies, the kitchen is exactly where they want to be – especially when that kitchen is on the Food Network, and they are appearing on their favorite television show! Last week, 8th grade yeshiva student, Rachel Goldzal, made history becoming Chopped's first Orthodox Jewish champion. Although the Staten Island native was only 12 when she filmed the episode last spring, she appeared on Chopped, not Chopped Junior as the latter show was not casting when she applied. However, as she was only 12 at the time, the episode was a special "Whiz Kid Cooks" edition of the popular show.
1. AJ Edelman, The First Orthodox Jewish Male Olympian, Is Ready For Gold!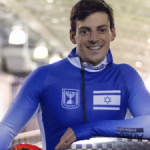 Today, history was made, as the first Orthodox Jewish man qualified for the Olympics! Growing up Modern Orthodox outside of Boston, AJ Edelman always loved sports but never thought he would be going to the Olympics. He played hockey and refused a scholarship that would take him away from his yeshiva high school towards a Division 1 track. As a Division 2-playing senior at MIT, he saw skeleton (ice sliding), went to try it and was hooked. For the past five years, he has been training to gain a spot to compete at the 2018 Winter Olympics, and just found out that he is Pyeongchang-bound! Edelman says, "There's a lot of emunah (faith) that goes into the whole journey. Before every time I go down a run in competition, I say a shir hamaalos (psalms), I think they are appropriate to say as I'm looking at mountains."
Here are our Top Ten Most Popular Posts of All Time:
10. 13 Common Shiva Mistakes You May Be Making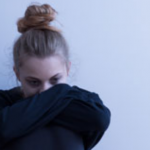 After experiencing the death of my father over three months ago, I have decided to share some thoughts, in the hope that they can help all who try to comfort mourners during such difficult times. Specifically, I will focus on aspects of the funeral, the shiva (seven days of mourning) and post shiva. Some may be surprised that I, who tend to keep my feelings to myself, have decided to open up in this piece. However, I was inspired after reading Sheryl Sandberg's post on the death of her husband a few months ago – and felt that writing out my thoughts could be inspirational and even helpful to some (like Sheryl's were for me). The intention of this piece is not to offend anyone or start a debate on the etiquette of shiva. Rather, these are my personal feelings about the process, based on my experience. It is amazing to be comforted by family, friends, colleagues, synagogues, rabbis, schools and other organizations. It is with gratitude and hakarat hatov that I write this.
9. My Husband Makes Mikvah Night Extra Romantic Like This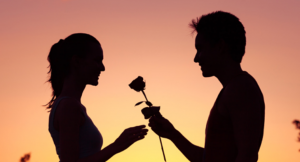 On mikvah night, my husband leaves me a present. Not every month, not all the time, lest I expect it and no longer appreciate it. He started over twenty years ago when we had just gotten married. I don't know how he first thought to do it, but it's so incredibly sweet and wonderful and makes me love him so much. Two or three times a year, as I run out of the house, hair still wet, on my way to that secret, sacred space, a colorful bouquet is set on my seat when I open the car door. Sometimes, it's a small box that awaits me on the driver's seat, containing a modest piece of jewelry. We didn't have the money for anything extravagant for many years and even now that we do, the gift is never over the top. That's not the point.
8. The Hasidic Men Who Saved An Arab Woman On A Plane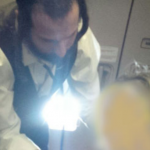 When Hasidic men on airplanes are in the news, it's generally not for a good reason. But what about all the polite and positive interactions that go on everyday, unreported? Or the heroic ones, like what happened on a flight this week from Tel Aviv to JFK, when two Satmar Hasidic men saved the day? Reb Beirish Shonbrun and Reb Avraham Meir Miller of Kiryas Joel, New York, were on a trip to Ukraine to support a small yeshiva in Kuresteen, where dozens of Jews are beginning their journey to an observant Jewish life. For the past 15 years, they have visited the community nearly monthly to teach them Torah, sustain them, and to help them make simchas (Shonbrun is a mohel in addition to running two businesses). They were just there to celebrate a Bar Mitzvah in Kuresteen and a Torah dedication in Israel and were flying home on Turkish Airlines.
7. Why Do I Never See Orthodox Jews With Dogs or Any Other Pets?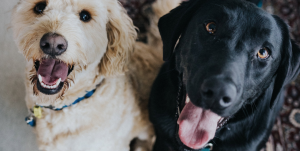 I'm not sure what sort of interactions you've had with Orthodox Jews, but if you think about it, a dog is the main pet you'd see a person out and about with. So unless you've been inside the homes of many religious Jews, you probably wouldn't know if there was a cat, a bird, or a fish tucked away somewhere. But let's start with dogs since they're the most public of pets. When it comes to dogs, there seems to be a range of feelings that people have, from very positive to very negative. Let's start with the Torah sources, then we'll talk about history and sociology.
6. Why Don't Orthodox Jewish Women Wear Pants?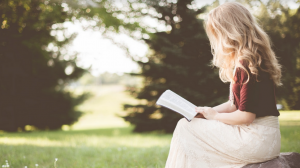 What you're hinting at is one of the reasons why most Orthodox women don't wear pants: kli gever – the prohibition for a woman to dress like a man. (Beged isha is the corresponding prohibition on men dressing like women.) It used to be that pants were only worn by men, in the same way that skirts are only worn by women now, so wearing pants was the equivalent of wearing men's clothing. But you're right that there are certainly pants out there today that are specifically made for women, so kli gever can't be the only reason behind skirting pants.
5. Jew in the City Presents The Sound of Silence Feat. The Maccabeats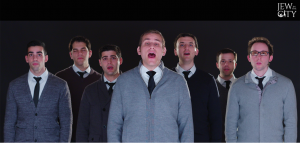 Art Garfunkel once summed up The Sound of Silence as "the inability of people to communicate with each other." Jew in the City discovered "the sound of silence" of 2017, and in collaboration with The Maccabeats, will show you just how prophetic this nearly 50-year-old song was.
4. What We Should Do About Netflix's One of Us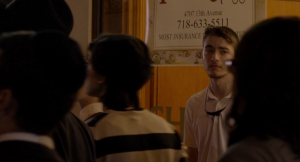 Years ago, as I was boarding a plane in Sydney, Australia (after a whirlwind speaking tour), I saw a very hasidic looking man sit next to a woman who was dressed in typical secular summer-wear, and I thought to myself this will never make the news. All the normal and positive things which come out of the hasidic community go unreported and unacknowledged and are essentially unknown to the outside world (including even the Modern Orthodox world!), while all the extreme and crazy stuff gets mentioned again and again.
3. Why Are Orthodox Jews So Rude?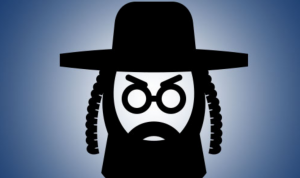 "Why are Jews so rude?" is the second most searched question on Google if you type in "Why are Jews…" ("Why are Jews so smart?" precedes it and "Why are Jews rich?" and "Why are Jews so rich?" follow it!) So Jewish rudeness or Orthodox Jewish rudeness (we are the ones most identifiably Jewish) seems to be on lots of people's minds. Even the image for this post was found on a stock photo site under "Orthodox Jew;" it seems there are, unfortunately, too many people who think of rudeness (or meanness) when they think of our community. (And honestly, I grew up thinking the same thing!)
2. Isn't Wearing A Wig Over Hair Kind of Pointless?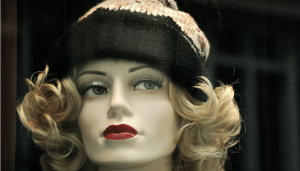 Dear Jew in the City, For the Orthodox ladies who wear a wig and claim part of the reason is for modesty, isn't wearing a wig over hair kind of like wearing a t-shirt with a naked body printed on it? (Sorry for the crude example.) Wouldn't it be better to cover the hair with a cloth? I know some Orthodox ladies do, and this seems to make more sense to me. Thanks, D.V. Dear D.V., Your question is an excellent one, and I was asked a similar question by a friend who upon hearing that I wore a wig over my hair told me that it was like wearing a prosthetic nose over my nose! His question bothered me for a while. I do NOT like having philosophical quandaries floating around in my head that I don't know how to answer, so after a bit of thought, I came up with something, and I think it applies to your question as well.
1. Why Do Jewish Men Wear Kippahs?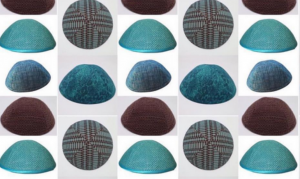 Dear Jew in the City, When and why did Jewish boys and men start wearing yarmulkes, and are there any circumstances when a yarmulke need not be worn? M.L. Dear M.L., The practice of wearing a yarmulke (kippah in Hebrew) is an ancient tradition that has its roots as a "middas chasiddus" (an act of piety) before becoming accepted as normative practice for Jewish men and boys. There are a number of references to the practice in the Talmud. One of these is Rav Huna the son of Rav Yehoshua, who would not walk four cubits (about six feet) with his head uncovered as a reminder that God's Presence is always above us (Kiddushin 31a). The word "yarmulke" actually comes from the Aramaic "yarei Malka" – to have "reverence for the King."
Want more great content like this delivered to your inbox? Sign up for our weekly newsletter here: