---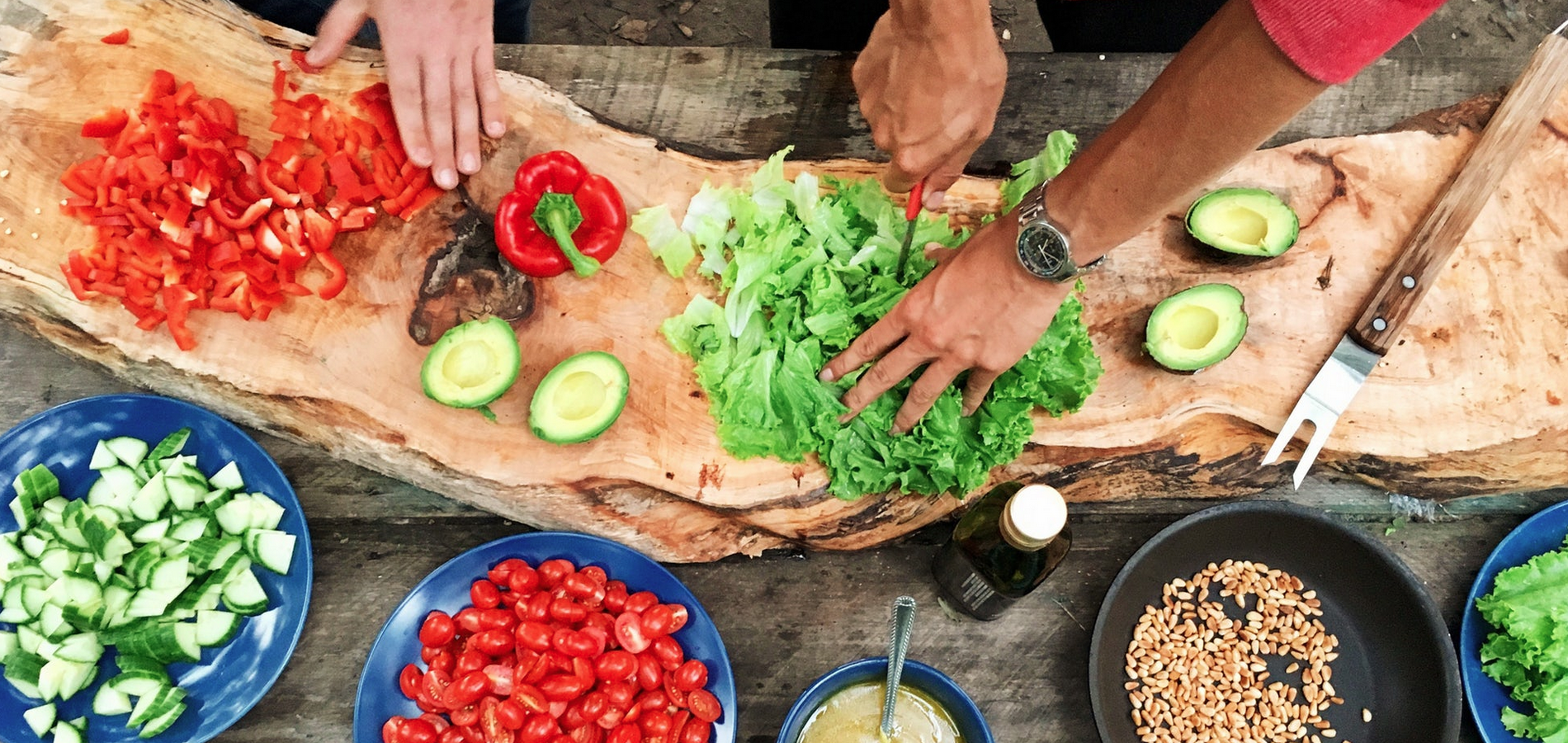 Calling All Chefs! Enter The Kosher Chopped All Stars Competition with Naomi Nachman!
Do you love food? Are you an amazing cook? Now's your chance to show your talents to the world and become the next Kosher Chopped All Star! At this year's Orthodox Jewish All Stars Event, after the movie premiere and awards show, our after party will include The Kosher Chopped All Stars Competition, hosted by the Aussie Gourmet, Naomi Nachman, sponsored by Gourmet Glatt and presented by Kosher.com.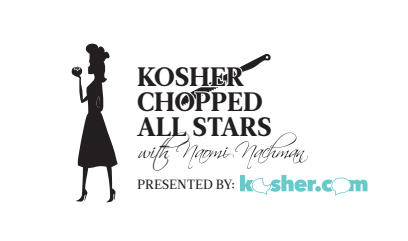 After being uplifted and inspired at our main event (you'll get a complimentary ticket for you and a guest), each competitor will have the chance to wow both the crowd as well as a team of celebrity kosher judges who we will be announcing shortly! Naomi Nachman has been hosting Kosher Chopped events for many years, in places as far flung as her native Australia, to Israel, Florida, LA, Chicago and more.
Participants will all be presented with a mystery basket of the ingredients they have to use to come up with the recipe. They will also have access to a pantry filled with veggies, condiments and spices to round out their dishes. The whole competition will take 30 minutes with introductions before and a wrap-up with the winner afterwards.
About our host: Naomi Nachman's long love of food and success as a private chef, cooking instructor and cookbook author predate her hosting of Kosher Chopped competitions. She grew up in Bondi Beach, Sydney and moved to the New York area 26 years ago. After getting a degree in education and teaching, it wasn't until she was asked to give a sushi-making class at a kiruv event "at a time when you couldn't yet get kosher sushi on every corner" that she realized her passion. "I started teaching those in the kosher world how to do it." Nachman started a personal chef business and it grew from there. Now, Nachman hosts the cooking show Table for Two on the Nachum Segal Network, is the star of the kosher cooking show "Sunny Side Up" on Kosher.com, and her book, Perfect for Pesach has been published by Artscroll.
About Kosher.com: Kosher.com is the premier site for kosher cooking and conversation and the place to go for all things kosher food. Less than a year old but a rising star on the kosher food scene, it has thousands of top-quality kosher recipes, articles, tips, and entertaining shows. The site is the ultimate platform for the most diverse collection of kosher recipes.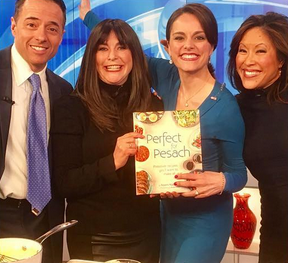 Here's How To Enter:
How to Enter: Film a 30 second video on why you should be the one to compete on Kosher Chopped All Stars. Out of all the entrants, three people will be chosen. To meet Naomi, attend the All Stars Gala and be one of our featured chefs, enter now by sending your video to info@jewinthecity.com. You can also post the video on Instagram and/or Facebook with the hashtag #JITCkoshercooks.
To purchase tickets to attend the All Stars, click here.
Want more great content like this delivered to your inbox? Sign up for our weekly newsletter here: