---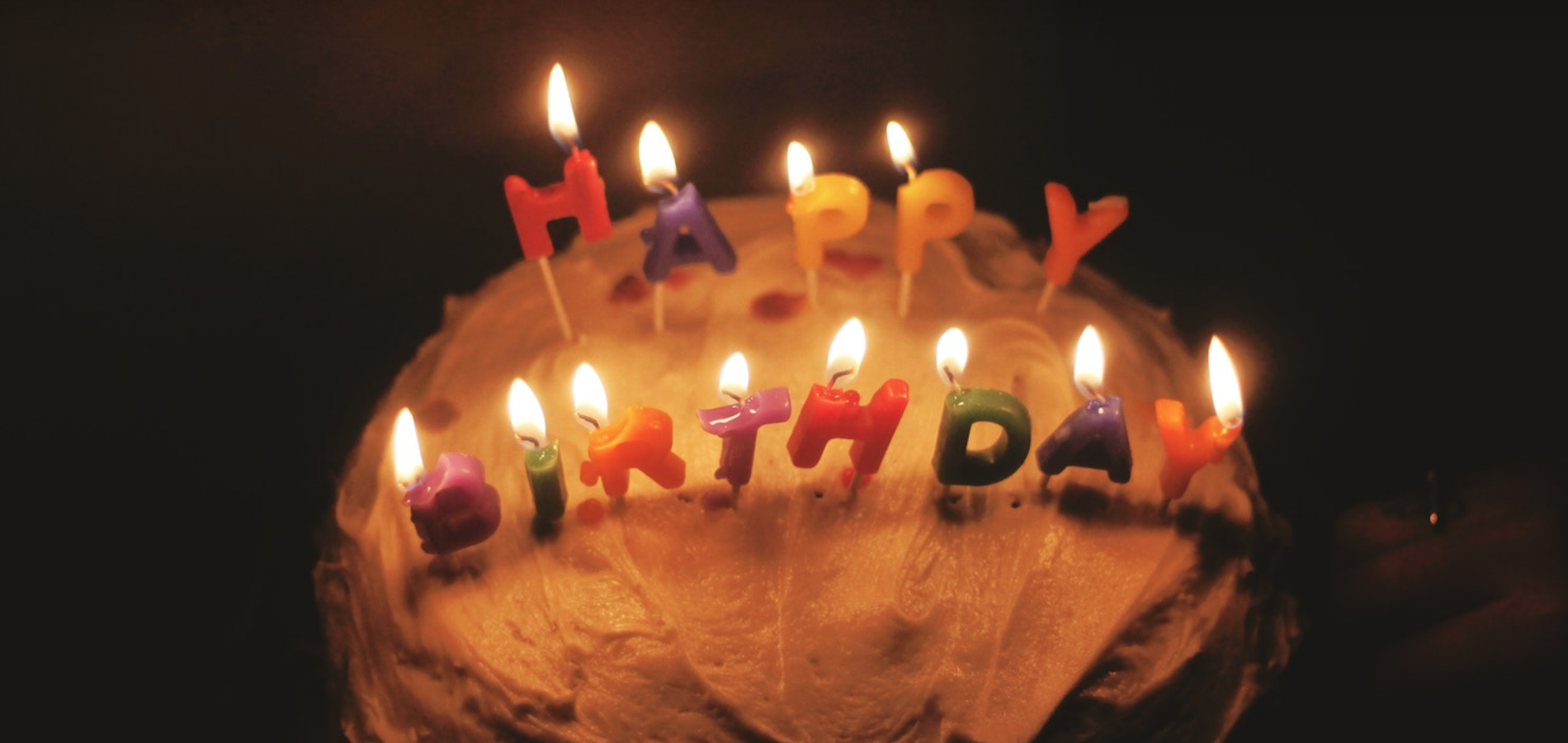 Happy 10th Birthday, Jew in the City! Help Us Celebrate!
I don't remember the exact day I gave my former boss notice or how exactly you measure the beginning of something when you're not even sure what it is you're beginning. But some time – approximately 10 years ago (in August) I quit my job. I was the sole supporter of our family while my husband finished his last year of law school. Some time in September 10 years ago, I published my first blog post on the newly launched JewintheCity.com – and a new era began. (I had a lot of meetings of "one" back in those early days.)
The goal? To rebrand Orthodoxy to the world through social media (which was kind of just getting invented). To show Jews and non-Jews alike a side of the Orthodox community that traditional media rarely reports on. In the ten years since our first blogpost, we have grown, shared, evolved and created thousands of videos, articles, established the Orthodox Jewish All Stars, launched Project Makom, and have touched hundreds of thousands of people all over the world.
To help us celebrate, we would love to hear from you – our loyal readers! Tell us the most compelling ways in which JITC has helped, inspired, changed an opinion, forged unity, defied a stereotype, brought about positive change or otherwise impacted your life for the better. The best stories have a chance at being published right here on JewintheCity.com! Please send your story to info@jewinthecity.com. We are blessed to have received hundreds of messages from readers all over the world, describing how our work has impacted them – here are 10 of those stories below (plus one to grow on!). Please share yours too.
-I have to tell you something about your video about head covering my husband and I had decided that we wanted to move towards more observance, but hadn't really taken any big steps. And then I saw your video and it made such perfect sense; I started covering my hair full-time, and that one mitzvah has snowballed to tzniut, Shabbat, taharat hamishpacha, having a kosher kitchen. And it all started with your video and covering my hair so that it would be only for my husband.
-"Makom opened its doors with no judgement, giving me a place to find myself and help me navigate this world. They have set me up with different families for shabbosim, which I would have spent alone in bed if not for them. Makom is my new family."
-"Thanks so much for your fantastic website. It is so awesome to see observant Jews succeeding, and it has been a tremendous inspiration to me! My parents are not always supportive of my religious choices, and one of the arguments has always been you can't be an observant Jewish person in a modern day workplace, it simply doesn't work. Your Orthodox Jewish All-Stars have proven all the stereotypes wrong. Thanks again! Keep up the good work!!!"
-"You don't know how many women we get here who try out going to the mikvah for the first time because of your JITC Mikvah video."
-"You've really shown me an alternative look into a different side of my own people that I was very ignorant about before!
-When I first stumbled across your website, I didn't make much of it. Eventually though, I ended up reading your articles on an almost daily business. My parents didn't really raise me to be very religious….thanks to you though, I'm seriously considering becoming observant.
-"A year or two ago you posted a Buzzfeed about Judaism that I had accidentally stumbled upon in my search for Gd. I was a little bored and a little intrigued so I looked into JewInTheCity and Judaism with the intention of finding out why this WASN'T the religion for me. To my surprise, all I learned was why Judaism was beautiful, brilliant, and exactly what I needed. This past Friday, I completed the conversion requirements, impressed the Bet Din, and immersed in the mikvah to become a certified Jew. How do I describe the feeling? I am now working as a rabbi's educational assistant and embracing my faith with a devotion I didn't know was possible. This is largely due to YOU appearing on my computer that day and I can't thank you enough for helping me find a purpose my life had always been lacking.
-I grew up in a small out of town community and attended the local yeshiva high school. I came from a relatively religious family, but I knew that I wanted something more, I always felt like something was missing. One day while sitting in class we discovered your youtube videos and they did amazing things for us. We used to sit there (while we were supposed to be learning Nach) and watch them, they truly opened up a world for me that I hadn't really ever experienced and showed me what I could aspire to. Thanks to Jew in the City, our parents, and many, many other positive Jewish leaders in our lives, 9 out of 14 girls in my grade ended up attending amazing Seminaries in Israel, schools that had been unheard of before in our Jewish community. I just wanted to let you know what an impact you had on my community before you ever got there (I graduated a few years ago) and how happy I am and how much hope I have for the future generations now that you are actually visiting. Please continue to do the incredible and life changing things that you do and please realize how much you can effect one small Jewish school for the better.
-I was experiencing a period of difficulty in my life..i wasn't sure of my direction or of my beliefs so naturally i found myself looking for meaning on the internet…and how surprised i was when i actually found it! I stumbled across Jew in the City late one night and from then on i devoured every blog post, watched each video on repeat over and over again. My curiosity exploded and with it an intense desire to know more about my Judaism. I was obsessed. With each video I slowly learned the foundations of Kosher, the essence of Tznius, the taste of Shabbos. e spark was ignited & and I needed help kindling that light. I was so inspired watching an Orthodox Jewish women break down every wall and stereotype. A Jewish women that not only accepted her role and di erence in gender to a man but CELEBRATED it!! Yes, you can believe in the Almighty, be a mother, a wife, an educator, a provider, an academic, modest yet groomed – and even a life changer. Learning Torah now seemed so limitless in its wisdom and truth and extremely beautiful in its confinements. A few years from first nding Jew in the City I'm sitting in my kosher kitchen, hair covered, dressed tznius preparing the shaloch manos for Purim with my husband!- G. K.
-I'm fifteen years old and about 6 months ago I was online and I was searching along the lines of what Judaism is about. I was raised reform so I knew nothing really about Judaism. Anyways, I came across JITC thanks to Hashem, and I stayed up all night watched all of them went on your website, etc. I was starting to get really interested in our faith and realized how extremely beautiful it is and how nding G-d can change your life. I just started on my spiritual journey, and my life has changed so much. I go to a secular school, live in a non-kosher home, I keep shabbos by myself, been starting to dress modestly. My family is noticing a change and I think they think I am someone who is weird and has lost their mind, when really I am just a girl who is nally happy because I found purpose to life. ank you for all you do, it's amazing. -Sarah
-I've wanted to write to you for a while and tell you how much you and your organization have impacted my life spiritually, professionally, and personally. I grew up in a warm, educated, frum family that is 4th generation American centrist Orthodox. Clearly, being connected to Yiddishkeit and strengthening the Jewish community has been part of my family's mission statement for decades and I am so grateful for that. But as much as having a strong foundation with role models is essential, like all adults I have had to find my own spiritual connection to Hashem that feels real, unconditional, and accessible. As a wife, mother, and therapist, my spiritual antenna needs to be up for me to be able to enjoy the wonderful blessings in my life. If I'm not picking up the God frequency, I'm picking up static. Here's where Jew in the City comes in.  It's not enough for me to listen to shiurim, read a nice idea, or say Tehillim.  I need to nurture the foundation for why I do those things. The words that come to mind are the ones we say in the last in the last paragraph of Shmona Esrei; "P'tach Libi B'Toratecha, V'Acharay Mitzvotecha Tirdof Nafshi". For me, my heart needs to be open in order for me to be willing and inspired to take action. Jew in the City has opened my heart in critical ways and has bolstered my spiritual connection as well as my confidence as a frum Jewess working in a secular world.  Jew in the City has helped me feel more integrated as a person and more at peace with the various juggles that make my life so stressful and beautiful at the same time.
Want more great content like this delivered to your inbox? Sign up for our weekly newsletter here: