---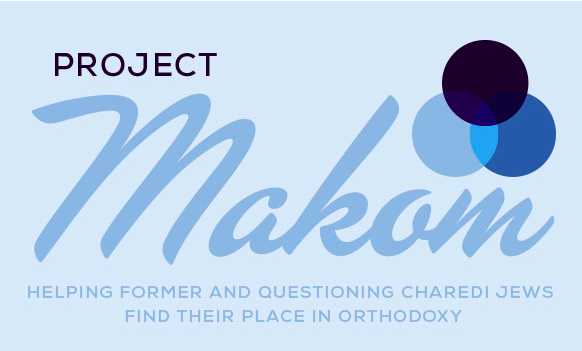 Register Now For Project Makom Shabbaton June 12-13, 2015
Project Makom is a new initiative of Jew in the City which helps former and questioning Charedi Jews find their place in Orthodoxy. We offer one on one mentoring services (to learn both Jewish and secular studies), Shabbos placements, and have our first official Shabbaton scheduled (we had a small unofficial one last summer).
Please join us on June 12-13, 2015 in the Five Towns for a Shabbos of inspiration, meaningful conversation, Q&A, and amazing food! We'll have home hospitality in Cedarhurst and a combination of meals by the host as well as communal, catered meals. We'll hear from formerly Chasidic Jews who transitioned to other Orthodox communities, learn about the halachic process, as well as the historic precedent and Torah sources for living an observant life with engagement in the larger world.
Early bird special prices for those who sign up by May 15, 2015 are as follows: Couples $150, Singles $85, kids over two $50 (not per kid, but for all the kids in your family over two). Baby sitting will be available for an added fee. There will be a limited number of need based scholarships. All sign ups after May 15 will be an additional $40 per party. Space is limited – sign up today!
Want more great content like this delivered to your inbox? Sign up for our weekly newsletter here: