---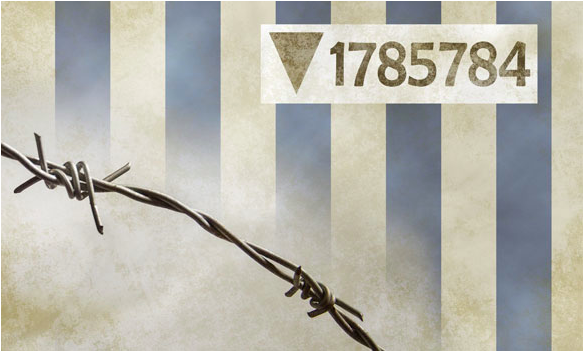 The Truth About His Grandfather's "Striped Pajamas"
Even though he was Jewish, a grown man in his early 20s, and had of course heard about the Holocaust, Yehuda* had never really learned about it. In some parts of the Haredi (ultra-Orthodox) world, they simply don't teach about it at school. And it was never mentioned in his home perhaps because the subject was too close to home. But Yehuda was in Israel for the first time, and while he was there he did some site-seeing, including a trip to Yad VaShem (the Israel Holocaust Museum).
Yehuda was overwhelmed with grief as he walked from one exhibit to the next and discovered the atrocities that had been committed against his people. The devastation was all new to him save for one thing. In image after image Yehuda saw something hauntingly familiar: his zeide's (grandfather's) "striped pajamas." Most other concentration camp prisoners upon being liberated had burned, discarded, or thrown out their uniforms, but not his grandfather. No, Yehuda's grandfather's "striped pajamas" had hung in his bedroom closet for as long as this young man could remember.
As a child, when he first noticed these tattered "pajamas," Yehuda had asked his zeide about them. With a tear in his eye, Yehuda's zeide explained that he was planning on being buried in them. Yehuda had never understood why his grandfather would say such a thing since Jewish law requires a mes (dead person) to be buried in tachrichim (shrouds), but Yehuda didn't want to be disrespectful, so he never pushed the matter.
But suddenly, standing in the middle of this museum it finally made sense. His grandfather had explained that he had stayed religious after the war, but was not a perfect man. "But I'm planning on being buried in these," he explained to his young grandson on that fateful day, "because when the Almighty sees them on me, I'll be ushered straight into Gan Eden (heaven)."
May the memory of all those who perished in the Holocaust be for a blessing.
*Name changed. I heard this story directly from one of Yehuda's relatives.
Want more great content like this delivered to your inbox? Sign up for our weekly newsletter here: