---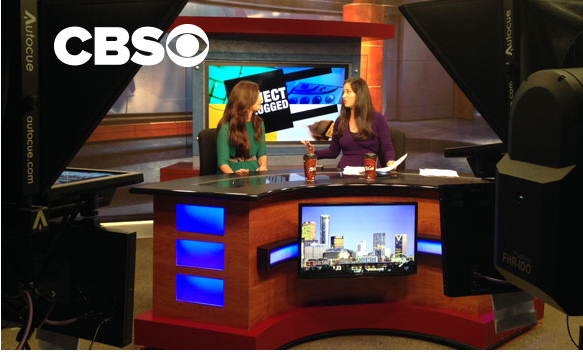 JITC On CBS Talking About "Project Unplugged"
Last week was an exciting week! After getting snowed out of my original Atlanta talks from the week before, I went instead last Tuesday and in thirteen hours had two speaking engagements and this spot on CBS Atlanta. This was my first live TV appearance and the whole way to the studio I kept thinking "you could be home in pajamas, what are you doing here?!" But the host was lovely and easy to talk to, so I was surprisingly relaxed and spoke at a surprisingly slow pace. (Well, for me at least!)
As you can see, I was speaking about an exciting new project we are working on – a reality show called "Project Unplugged." The idea occurred to me after interviewing Randi Zuckerberg a couple months ago. The statistics she cited in her book about tech addiction were so shocking for even a tech-lover like me that I realized that a digital Sabbath is something that all people – not just Jews – need.
What numbers shocked me the most? Well – for starters, over 90% of people are within three feet of their device twenty-four hours a day. And then there's the dependency we feel for our devices. In one survey, 25% of women said they'd rather give up sex for a year than part with their tablets! And quite shockingly 53% of people in another study said they regularly check their phones in the middle of the night after they've already gone to bed!
I've been blessed to have Shabbos in my life for seventeen years. But there's is a beauty and wisdom to Shabbos that all people could benefit from and thus, the idea to go into family's homes, make them part with their technology for an entire day, and teach them how to reconnect the old-fashioned way was born! "Project Unplugged."
We are working with the Meredith Corporation – specifically Meredith Video Studios – and are meeting with tons of sponsors as well as cable and digital networks. If you'd like to volunteer your family to get unplugged, shoot us an email and we'll connect you with the producers. If you're already a weekly unplugger, let us know – what do you look forward to most when you put away technology every week?
Want more great content like this delivered to your inbox? Sign up for our weekly newsletter here: