---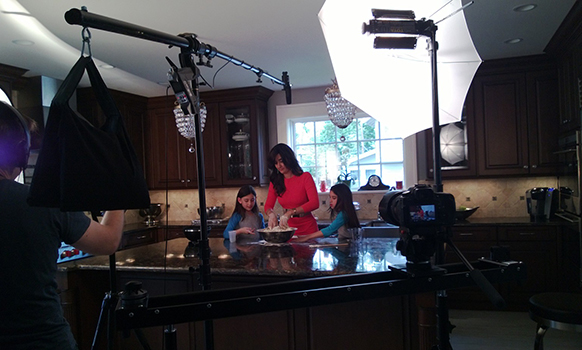 New Episode On Challah And Lots of Speaking Gigs!
A week and a half ago, we filmed a new JITC episode on Challah which is being sponsored by Mikva.org. My two daughters, nine and seven, joined me in the video for some mother-daughter challah baking! We teach the viewer my signature challah recipe (cinnamon sugar raisin walnut challah!), talk about the mitzvah of hafrashas challah (separating challah), and explain some deeper ideas behind this mitzvah as well as teach some laws surrounding it. We had a great time filming, and the video should be released in about a month!
I also have many speaking engagements coming up all around the country! I just got back from Chicago, and I'll be speaking in South Fallsburg, NY on August 7th. Some other upcoming locations include Cincinnati in November, Denver in December, Atlanta in February 2014, and back to Chicago in March 2014. Please visit our speaking page to get the exact details. And if you like JITC on Facebook or follow us on Twitter, I'll be giving updates there as well.
Want more great content like this delivered to your inbox? Sign up for our weekly newsletter here: