---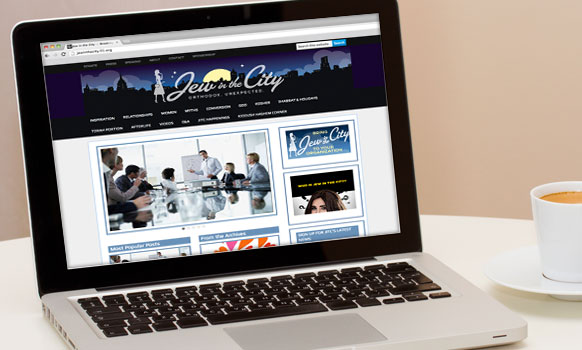 Good Things Come To Those Who Wait: Welcome To Our New Site!
Back in January, our fans came together and raised money for a new site, and I thought I had found the perfect person for the job: a web designer who came highly recommended by a trusted contact. The goal was to create something sleek, current, well-organized, and user-friendly. And well, too make a long story short, things didn't work out the way I hoped they would, much time was wasted, and for reasons I won't go into, it was hard to move forward in a new direction to finish things up.
But then a couple weeks ago, an amazing women named Suzannah Raff swooped in with her graphic designing colleague, Chaya Teitelbaum, and saved the day! These two women built the site in only a few days! (It was like Extreme Makeover Website Edition!) Suzannah was amazing to work with as she is super organized, easy to talk to and most importantly, she got the job done and done well. Chaya is super creative and also wonderful to work with. While the site is not completely done (we're still tweaking fonts, adding customizations, replacing many secondary pages) this is the basic look and feel and we're very excited about it and hope that you are too and that it will help get JITC out to even more people! Thank you for your support and patience!!
Want more great content like this delivered to your inbox? Sign up for our weekly newsletter here: