---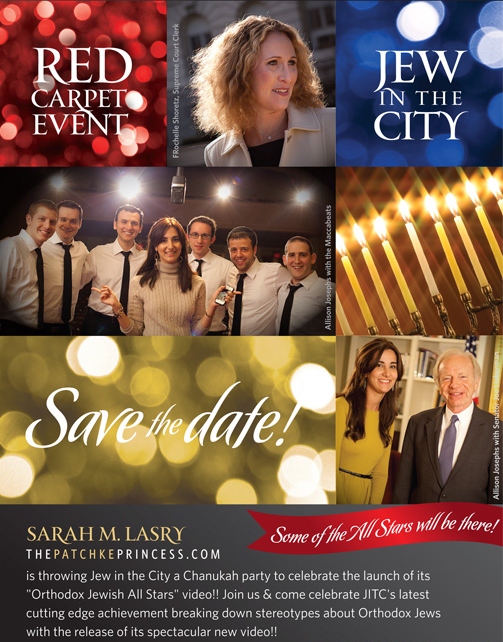 "Orthodox Jewish All Stars" Video Chanukah Launch Party Almost Sold Out!!

As I announced last week, we are opening up our Orthodox Jewish All Stars" video Chanukah Launch Party to a select number of fans – we have almost sold out the number of tickets we have allotted.
If you're thinking of going, please email JITCparty@gmail.com right away to reserve a spot!
The party is on Thursday, December 13, 2012 (5th night of Chanukah) at 7 pm, on the Upper East Side of Manhattan.
There will be a Latke and Wine Bar, and a Donut Fondue Bar for dessert! There will be music by, a candle lighting by the Maccabeats, a red carpet with press, and some of the All Stars will be there! And of course, there will be a special screening of our new video!!
Please email us the number of tickets you'd like, but note that we may not be able to give you as many tickets as you're asking for. We'll write back letting you know if you are confirmed for tickets, and if you are, you can pay here. Once you've paid, we will send you an invite with location details.
Hope to see you there! 🙂
Want more great content like this delivered to your inbox? Sign up for our weekly newsletter here: