Hi, I'm Allison Josephs. People call me "Jew in the City," but Jew in the City is so much more than one person! Allow me to introduce you to our mission and all the wonderful people who dedicate their time and efforts behind the scenes to make Jew in the City what it is!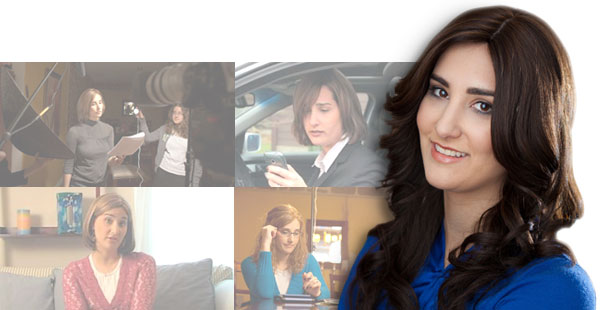 JITC Mission Statement
Unfortunately, most non-Orthodox Jews and non-Jews have a very negative perception of  Orthodox Jews and Judaism. When they think of Orthodoxy, words like backwards, repressed, outdated, sexist, and anti-scientific often come to mind. Scandals that reinforce these misconceptions hit the papers all too often. Popular movies, books, and TV shows repeat negative stereotypes about religious Jewish people and their lifestyles. (The hole in the sheet, anyone?)
This is the battle that Jew in the City has been fighting since 2007. Our mission? To break down stereotypes about religious Jews and offer a humorous, meaningful look into Orthodox Judaism.  Jew in the City is reshaping the way society views Orthodox Jews and Judaism through social media, corporate cultural diversity training seminars,  lectures, and consulting services. The JITC team publicizes the message that Orthodox Jews can be funny, approachable, educated, pro-women and open-minded—and that Orthodox Judaism links the Jewish people to a deep and beautiful heritage that is just as relevant today as it ever was.
To read about the impact Jew in the City is having on our readers, click here for our testimonials page.
Allison Josephs, Founder/Director, JITC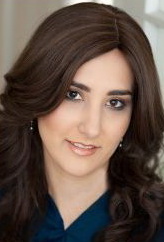 Allison Josephs has been involved in the field of Jewish Outreach for over fifteen years, working at Partners in Torah, Sinai Retreats, and NCSY, and is the Partner in Torah mentor to actress Mayim Bialik. She was named one of NJOP's Top Ten Jewish Influencers in 2012 and was one of the Jewish Week's 36 under 36 in 2013. Allison has been quoted or written about in numerous publications, including The Wall Street Journal, CNN, The Daily Beast, Huffington Post, and Yahoo News.
Allison has appeared on numerous television and radio networks including CBS, TLC, The Hallmark Channel, HuffPost Live, Associate Press TV, and NPR; her articles have appeared in numerous publications including the anthology Like Water on a Rock, The Washington Times, Kveller, and The Forward. She is a sought-after international lecturer whose corporate clients include Con-Edison and NYU Langone and hosts a weekly radio show on the Nachum Segal Network. She received her Bachelor in Arts from Columbia University in Philosophy and lives with her husband and four children minutes from the George Washington Bridge.

Our Team
Rabbinic Approval
Allison Josephs, founder and director of Jew in the City, is a bright new star in the Orthodox world. Her enthusiasm for Torah living is infectious. I've consistently been impressed with the way she handles and explains some of the most sensitive topics within Orthodoxy, like family planning, homosexuality, conversions, and more.

-Rabbi Steven Weil, Executive Vice President of the OU
I just wanted to say that you are doing an incredible job! Keep up your amazing work! I just posted your website on my facebook!

-Rabbi Avraham Lehr, Chabad rabbi of the Chai Center
Allison Josephs, founder and director of Jew in the City, has an unusual gift of an ability to explain and clarify Torah concepts analytically yet humorously, genuinely yet non- threateningly, deeply yet refreshingly, and perhaps most important of all, non-apologetically. She has created an entire niche through her online posts and videos. Though Jew in the City's mission is to break down stereotypes about Orthodox Jews to the non-Orthodox Jewish world, I personally believe that the Orthodox world can also greatly benefit from Jew in the City: the Modern Orthodox, the unlabeled uninspired Orthodox Jew, and even, and perhaps especially, Yeshiva and Bais Yaakov students and graduates who do not really understand what they are doing. Her work is remarkably good, and my hope is that she continues writing these posts and making these videos, as they are undoubtedly helping many people, helping the Jewish people, and creating a Kiddush HaShem.

-Rabbi Chaim Malinowitz, editor of the Artscroll Talmud